HypnoBirthing®
"The Mongan Method"
Become Empowered and Birth with Confidence
Birth Naturally, Calmly, Easily, Painlessly
What is HypnoBirthing®? 
HypnoBirthing® is a method and philosophy of birthing that teaches the birthing mother to call upon her body's own natural relaxant to lessen discomfort during childbirth.  The result is a satisfying, calm and stress-free birth!  Even if medical intervention is necessary.
When you change the way you view birth, the way you birth will change.
Julie Baldwin is affiliated with the HypnoBirthing® Institute and is currently certified and authorised to teach the complete HypnoBirthing® Program.
HypnoBirthing® International is the Gold Standard for Childbirth Education
Mongan Method HypnoBirthing® has been recognised as a leader in birthing education for over a quarter of a century.  Founded in 1989 by Marie Mongan, a master hypnotherapist, licensed counsellor, and former dean of a woman's college.  HypnoBirthing® today is being taught in over 50 countries around the world.
My partner and I had our first baby recently and we experienced such an amazing journey through HypnoBirthing. Being a first-time mum can be a very scary and overwhelming feeling to a lot of women and the thought of birth can give most women anxiety. Through HypnoBirthing with Julie, I was able to look at the pregnancy journey without fear and get rid of any anxieties I had about the delivery. Julie went above and beyond for us not only through teaching us everything we needed to know before the birth, but actually during the birth as well. She came to the hospital when I was giving birth and stayed with us for 12 plus hours helping me until our beautiful boy was born. Before Julie arrived at the hospital I was in a whole different state of mind and was very close to asking for the epidural. As soon as Julie came in she started getting me into a hypnotic state through her visualisations, light touch, massage and calm breathing and I was able to deliver my son naturally like we had planned. She was by far the best thing we invested in for the whole pregnancy journey and I could not recommend her more. 
EMPOWER & EDUCATE FAMILIES FOR A POSITIVE BIRTH EXPERIENCE
RETURNING BIRTHING TO A CALM, BEAUTIFUL AND POSITIVE EXPERIENCE…

Our Course helps you to:
Create a calm and serene birthing environment

Give birth calmly and confidently

Achieve a more comfortable birth that is safe and easy as nature intended

Create your own natural relaxant and eliminate fear and pain

Feel a deeper connection to your body, your baby and your birth partner

To learn that your body is perfectly designed to conceive, nurture and give birth

Feel informed on your birth choices

Be better supported by your birth team

Deal with different birth situations, from a home birth to a planned C-section calmly and confidently

Learn natural ways to bring on your labour

Learn birthing techniques to breathe your baby gently into the world

Learn deep relaxation techniques to eliminate the Fear-Tension-Pain Syndrome

To get rid of the Pain Myth surrounding labour


Reduce the chances of postnatal depression and anxiety
Who is this course for?
The ideal time to attend is BEFORE 20 to 30 weeks pregnant. If you are anxious or have any fears surrounding your birth then this course is for you.  It will help prepare you physically, mentally, emotionally and spiritually and for you to experience birthing your baby in an easier more comfortable and sometimes even pain free manner. 
Group,  Private or Refresher Classes Available
The Course Includes:
5 Weeks of 2 1/2 hour Classes

The HypnoBirthing® Book and CD by Marie Mongan

The Rainbow Relaxation MP3


Class handouts including relaxation scripts and birth preferences
Course Cost
$450
Private and refresher courses are available on request.  Please contact me to arrange a date.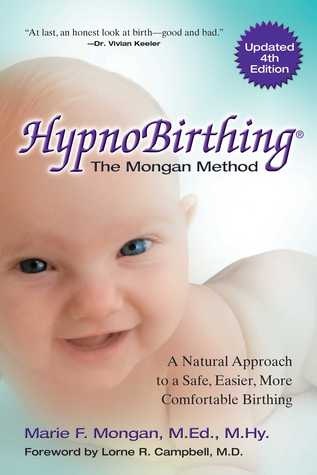 Week day Course
Held over 5 weeks on Mondays, Wednesdays or Thursdays in Whitford.

Mon, Weds 6.30pm – 9.15pm
Dates:
Monday
6th, 13th, 20th, 27th September & 4th October
22nd, 29th November & 6th, 13th & 20th December
Wednesday
1st, 8th, 15th, 22nd & 29th September
17th, 24th November & 1st, 8th & 15th December
Thurs: 26th Aug, 2nd, 9th, 16th & 23rd Sep
Thursday
26th Aug, 2nd, 9th, 16th & 23rd Sep
Weekend Courses:
Held over 5 weeks on Saturday or Sunday in Whitford. 
Sat 9.30am – 12.15pm & Sun 2pm – 4.30pm
Dates:
Saturdays
9th, 16th, 23rd October & 6th, 13th November (N.B. No class 31st October)
20th, 27th November & 4th, 11th & 18th December
Sundays
19th, 26th September 3rd, 10th & 17th October
7th, 14th, 21st, 28th November & 5th December